Get the job done right with OE-quality parts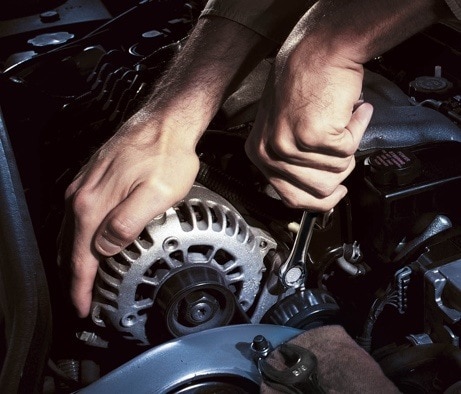 In 1986, Duralast began with starters and alternators. Now it is one of the leading aftermarket brands, consistently offering OE or better quality parts in over 20 different categories.  Whether you're running an established repair shop or just changing your brakes, Duralast delivers dependable performance at a value that can't be beat. In fact, more technicians choose Duralast for aftermarket automotive parts.*
Proven Quality
Duralast provides consistent quality that hundreds of thousands of professionals depend on. Industry-leading manufacturers, robust materials, and stringent quality control ensure that Duralast Parts meet or exceed OE performance for every part, every time.
Proven Performance
Duralast is proven tough on millions of vehicles on the road across America. With the parts going through testing methods like hi-tech laboratory analysis, punishing torture testing, and rigorous life-cycle testing in extreme conditions, which is why they are even tough enough to hold up in the ice cold.
Proven Coverage
OE-quality Duralast Parts are available in over 20 categories, and on average cover more than 90% of vehicles on the road today, including import, domestic, light and even medium duty trucks. If it's on the road, Duralast has it covered.
Proven Protection
Install Duralast Parts with confidence and avoid rework, knowing that no matter what you put them through, you're protected. Duralast offers lifetime warranties, guarantees, and programs that take care of it all for professionals and DIYers alike.
Motor oil for blood. Bones made of steel.
Experience Tough TV as we take you behind the scenes with Proven Tough professional technicians and drivers.
Watch Videos
Sign up to get the latest on Duralast, including special offers