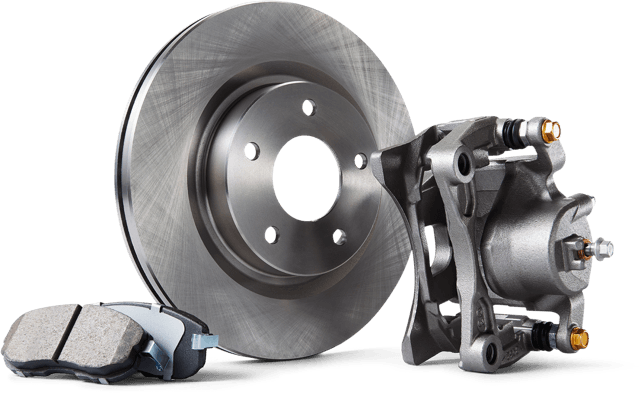 BRAKES THAT DON'T TAKE BREAKS
Brakes
Put a stop to any braking problem. From OE replacement to something even better, quiet performance to aggressive stopping power, whatever you want out of your brakes, Duralast has you covered. Duralast brake pads, rotors, and calipers provide OE design and formulation to get every vehicle braking better than before.
Brake Strong
Engineered with semi-metallic or ceramic friction formulations to match original equipment pad.
The Strong and Silent Type
OE-style slot and chamfer designs to help eliminate noise and improve performance. 
Reduced vibration and noise
OE-style 3 layer shim design to help neutralize vibrations and noise.  
Get Tough on Corrosion
OE-style powder-coated backing plate to prevent corrosion and deliver OE fit.
All You Need
Application-specific stainless steel hardware included in the box where required by OE (for Duralast Gold and Duralast Max).
Performance Engineered
Designed to mirror OE physical characteristics for mass, and carbon-steel for OE or better performance.
Only the Best
High quality raw materials mirror OE metallurgy.
Fin Match
Mirrors OE fin count and configuration.
Hat & Edge
Coated hat and edge on most 2012 and newer applications to match OE design.
Selection
Duralast

Brake Pads

Suitable OE replacement for light vehicle applications with OE-type materials, plus slots and chamfers where applicable

Powder-coated backing plate to resist corrosion

2-layer shim for noise control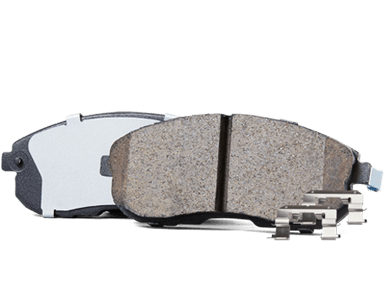 Duralast Gold

Brake Pads

Factory-matched design for application-specific OE fit, form, and function including OE-style formulations and slot and chamfer designs

Powder-coated backing plate to resist corrosion

3-layer OE-style shims neutralize vibrations and eliminate noise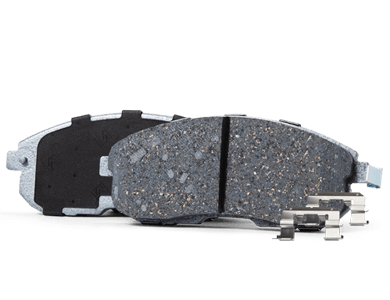 Duralast Max

Brake Pads

Better than OE performance, especially for luxury, Euro, and fleet with enhanced design and OE-style materials, slots, and chamfers

Custom max-coated backing plate to prevent corrosion

Superior 4-layer shims to deliver maximum noise control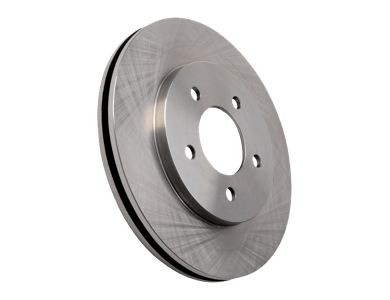 Duralast

Rotors

Delivers OE or better performance

Direct OE replacement with design that mirrors OE physical characteristics such as mass, configuration and fin count

Hat and edge coating on 2012 and later, plus other models, to prevent corrosion and runout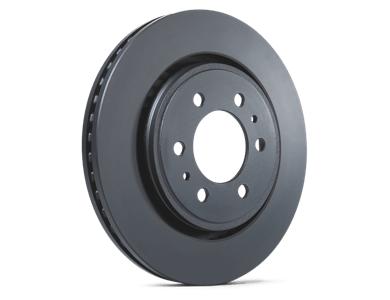 Duralast Gold

Rotors

Innovative design to outperform OE that mirrors physical characteristics such as mass, configuration and fin count

High carbon formulation for superior heat dissipation and improved lifespan of rotors and pads

Full Z-Clad zinc coating inhibits corrosion and eliminates the need for pre-installation cleaning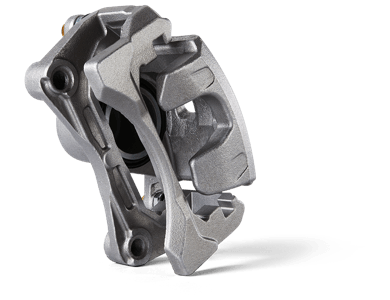 Duralast

Calipers

Broad coverage for bracketed calipers and coated calipers available for select applications

Remanufactured to meet or exceed OE performance with 100% new boots, seals, and bleeder screws

100% pressure tested to ensure OE performance
Sign up to get the latest on Duralast, including special offers